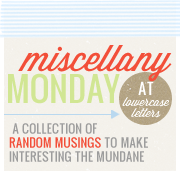 One
My dance student that I think I told you about has started eating. So glad that she has finally come out of this! Maybe she can come home soon, it's only been 2 months!
Two

Dance class tonight....wow I sure hope my body starts to adjust to this.....or it gets easier one. How did I do it as a teenager.
Three

Anyone know a good way to re-train a dog? I have a rat terrier that's about to drive me up the wall. She is such a sweet dog, but seriously the midnight barking in the house has to stop!
Four

Shopping for a truck is hard, why does it have to be so difficult to find something in your budget, and why is it so difficult for the sales people to understand that there is a reason we have picked a payment amount to stop at. We didn't just imagine up that number!!!! HELLO people there isn't a money tree in the back yard and I refuse to have a truck payment that would equal a house payment!
Five

I just remembered last week how much I LOVE high school football.
Six

We just signed up for trash service pick up, they picked up for the first time this morning, and I must say it is nice not to have to worry about taking the garbage off!
Seven

We were out driving around Saturday looking at trucks, and passed a family (mother, father very small child) standing at a stop light with a sign that said "Family needing help" So we went by Bojangles bought them an 8 piece chicken dinner and gave them some cash. In the process we asked what church they attended, and they just so happened to say our church. After introducing ourselves, and telling them to find us on Sunday morning and we would see what the church could do to help with their power bill we left. I've never seen them at church, but I don' go around looking at everyone either! But I was a little disappointed that they were not there Sunday. I sure hope that they were not just using the kid to play on heart strings....
I guess even if they did..that's their burden to carry..
Eight

I hope all you bloggy friends have a wonderful week!