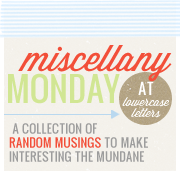 1.
Update:
Camerons' surgery was finally approved by the insurance company and was done last Wednesday. Everything is looking good and we are thankful that it all went according to plan.
2. Because of the surgery he has antibiotic ointment inside his hear, he can't hear anything at all in his right ear...and his left ear isn't that great either. Now he is constantly saying "What" and "Talk into my good ear" Hope this is
over with soon
!
3. Well the hubby's truck decided to die over the weekend, it's only 10 years old and only has 182K miles on it. I don't know what the problem is :) . I do know that
I wish I had listened
to Dave Ramsey 4 years ago and been putting a car payment into savings all this time...
4.
I'm thinking if we
really buckle down we can have my car payed off in 6 months (or maybe 8), so I am going to finally sit down and read Dave's Total Money Makeover and apply it to my finances. Let's see if I get all our debt taken off in 2 years (wouldn't that be nice?)
5. I went to a
Thirty One
party last week, and decided to become a consultant :) I'm really excited...now if I can just book a couple of parties.......
6. I'm really
exhausted
, and I skipped tap class last week. Now I'm behind (but lucky for me that's my strong point and I will catch up quickly) and will have to stay late tonight to catch up :(
7. I have gained all the weight that I lost back...now I'm back on my
Weight Watchers
diet, and cutting out the soft drinks....again.
8. I will miss
Coke
(wiping a tear)
9. Looking back through all this maybe I should change my blog to
The Not So Simple Life
!!!